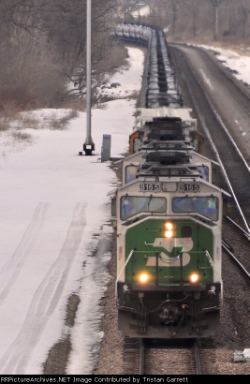 Welcome to the RRPictureArchives.NET contributor site of Tristan Garrett.

Greetings, and welcome to my page. Most of my photos are from the Chicago, IL area, with the occasional excursion elsewhere. I am extremely lazy with regards to update frequency, often falling behind a year or more, for which you must forgive me. Most of my work is on digital, although in 2009 I greatly expanded my use of analog media (which only serves to exacerbate that infrequency).

You may use my photographs on this site for private or noncommercial use without specifically requesting permission. The text of the license is available here: http://creativecommons.org/licenses/by-nc/3.0/us/

Photographs in my archive shot by others on this site are subject to their terms, for which you will have to contact them.

For those interested, you can follow my mainstream work at http://www.flickr.com/photos/tristangarrett/

Cheers, TG
2009-01-05


You may browse my collection of pictures via the menu located on the left hand side of the page. I hope you enjoy the collection and thanks for stopping by!
Note: This site is best viewed in Internet Explorer 6.0 or above.
Select one of the links from the menu on the left to begin browsing the collection.